What makes Cydcor Special?
Cydcor is an incredible place for career growth. It offers multiple opportunities to step out of your comfort zone and to get involved in multiple projects that support your self-development. The caliber of people who work in this company reflects the professionalism this company has and the reason why it is one of the leaders in the industry. Everyone is highly driven, goal-oriented, resourceful, and always willing to help others. I am proud to say I am part of such a great company!
Miriam captures the action at a Cydcor-sponsored R & R event, which whisks independent sales office owners away to an exciting location for some much-needed fun in the sun. Working in social media certainly has its benefits!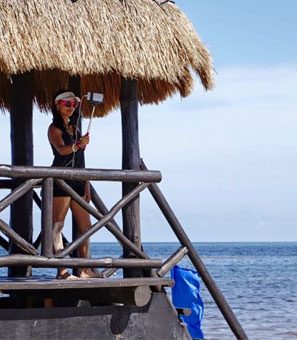 How has working at Cydcor helped you grow?
I've been with Cydcor for almost seven years now. I started supporting the Sales Quality Department when I joined this company. I eventually grew and transitioned to a role that was a better fit for me since Cydcor values promoting based on effort, not seniority. Cydcor is great at providing ample opportunities to get involved in projects outside of your scope of work. As a result, I developed skills not only for the role I was in, but also for the future roles that would help me work toward achieving my career goals.
What is your favorite part of working at Cydcor?
I love coming to the office every day. Not only are the facilities amazing, but the culture also makes Cydcor an exciting work environment. Cydcor embraces every aspect of working hard and playing hard. Cydcor is a fun place to work; the company takes care of its employees and provides ample opportunities for development. Also, since my role allows me to be a social butterfly, I love that I get to travel with the company to attend the multiple conferences we host for the network of offices we work with.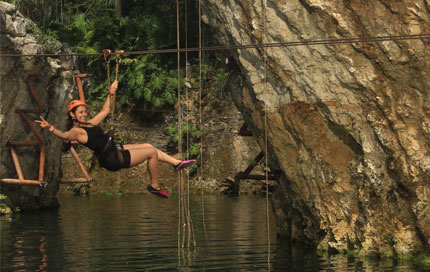 Miriam ziplines through the jungle, on vacation in Cancun, Mexico.
What do you love about the business?
At Cydcor, we are fully focused on being the best at what we do. I love the way Cydcor is constantly spending time, resources, and technology to allow us to be the thriving company we are today. This has resulted in tremendous company growth, making the company a leader in our industry. I am excited for the company's future, and I can't wait to see the new opportunities that will be available.