What do you do at Cydcor?
As the Sr. Manager, IT Integration & Lead Management, I lead technical efforts related to all software API integrations on our new software solution with telecommunications giants, major brands, and support services. I get involved in the process of collecting information from business team members as well as the field. Then, I implement the solution to meet those software needs within the business goals.
What makes Cydcor Special?
Cydcor is special because all the employees team up like a family when it comes to executing any project. Everyone shares the same vision and is dedicated to the mission. This truly creates a family environment where everybody is there for each other. It is such a fun and friendly place that I actually enjoy going to work every morning.
I feel the leadership team is great as well. They know everyone's names and they try to make personal connections with each person. That's what makes Cydcor unique.
Mona, getting things done at Cydcor's Agoura Hills, CA offices.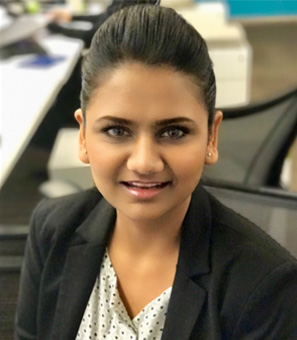 How has working at Cydcor helped you grow?
Working at Cydcor has given me a lot of opportunities to grow personally, in addition to helping me develop my technical skills. I have had opportunities to learn new technology tools. that have added to my knowledge pool. I have also learned about teamwork and different management styles, as well as strategies for maintaining cooperation in a large group project setting.
What is your favorite part of working at Cydcor?
The best part of working at Cydcor is its strong and supportive culture that offers mutual support, promotes trust, and rewards employees' efforts. Cydcor's culture is governed by a set of values that is pervasive and has buy-in from the employees. It is a pleasure working with great, enthusiastic, and intelligent people.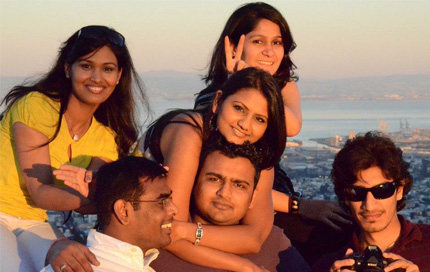 Mona, hanging out with friends in San Francisco.
What do you love about the business?
Cydcor is a people helping people business. I love being part of a business model where everybody is so enthusiastic and pumped up to help others succeed. There is a genuine spirit of cooperation and shared goals among employees and with the field, along with a focus on helping customers, that I have not found at any other organization.