Recommended Reading
At the Cydcor Offices, we believe one of the best ways to improve your leadership, business and sales acumen is by reading. With that in mind, Cydcor compiled a list of recommended reading, including a collection of books on selling, management and entrepreneurship that we believe can help anyone succeed in their career.
From failure to success, psychology to strategy, these sales books have something to help nearly anyone improve his or her sales techniques, leadership abilities, and management approaches. All of our recommendations, no matter the topic, can help to define good habits and best practices used in many businesses today, inspire, and encourage advancement in a sales or business career.
We hope these books help you hit your personal and professional goals.
Entrepreneurship & Business Strategy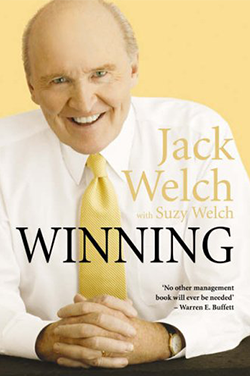 Winning: The Ultimate Business How-To Book
Jack Welch
Business Model Generation: A Handbook for Visionaries, Game Changers, and Challengers
Alexander Osterwalder and Yves Pigneur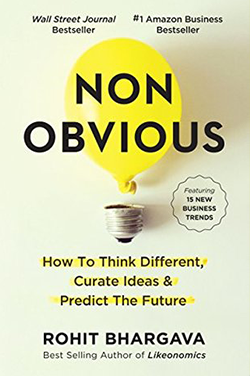 Non-Obvious: How to Think Different, Curate Ideas and Predict the Future
Rohit Bhargava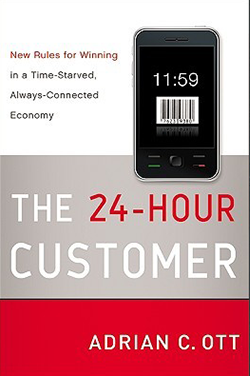 The 24-Hour Customer: New Rules for Winning in a Time-Starved, Always Connected Economy
Adrian C. Ott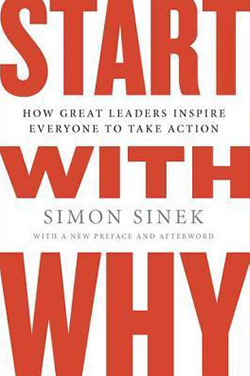 Start with Why: How Great Leaders Inspire Everyone to Take Action
Simon Sinek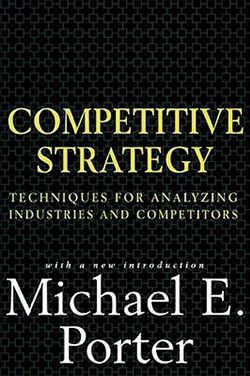 Competitive Strategy: Techniques for Analyzing Industries and Competitors
Michael E. Porter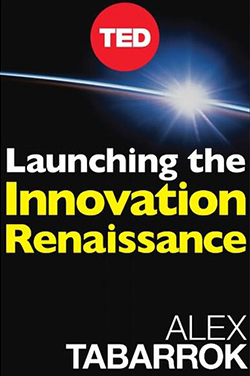 Launching the Innovation Renaissance: A New Way to Bring Smart Ideas to Market Fast
Alex Tabarrok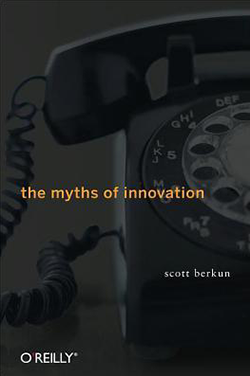 The Myths of Innovation
Scott Berkun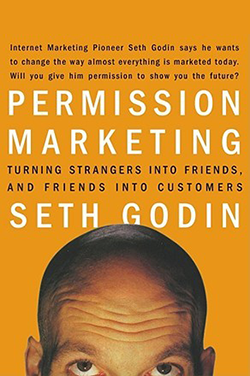 Permission Marketing: Turning Strangers into Friends, and Friends into Customers
Seth Godin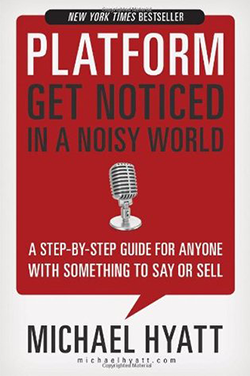 Platform: Get Noticed in a Noisy World
Michael Hyatt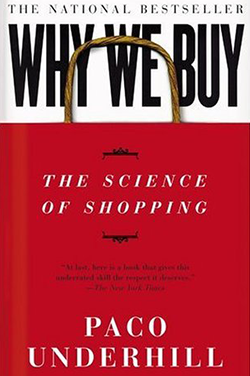 Why We Buy: The Science of Shopping
Paco Underhill
Leadership and Coaching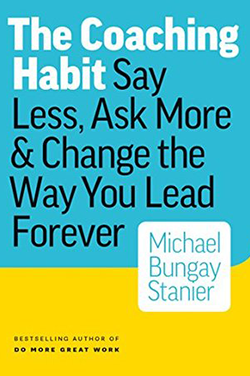 The Coaching Habit: Say Less, Ask More & Change the Way You Lead Forever
Michael Bungay Stanier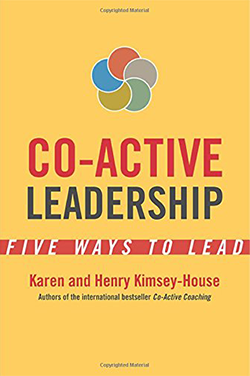 Co-Active Leadership: Five Ways to Lead
Karen and Henry Kimsey-House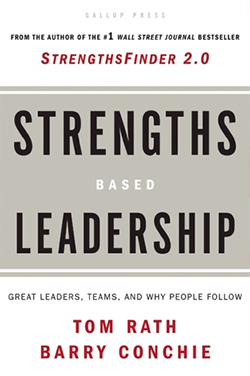 Strengths Based Leadership: Great Leaders, Teams, and Why People Follow
Tom Rath and Barry Conchie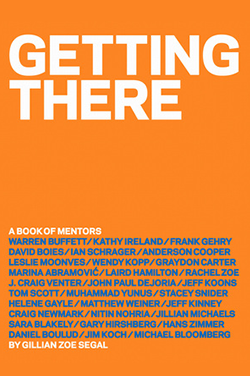 Getting There: A Book of Mentors
Gillian Zoe Segal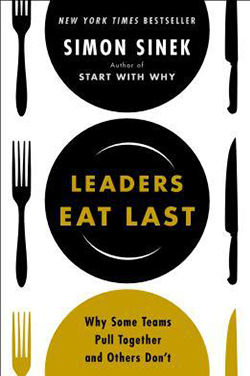 Leaders Eat Last: Why Some Teams Pull Together and Others Don't
Simon Sinek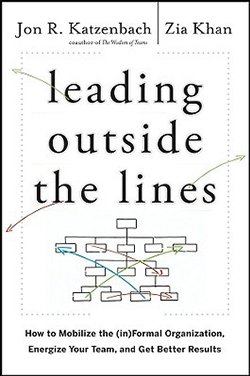 Leading Outside the Lines: How to Mobilize the Informal Organization, Energize Your Team, and Get Better Results
Jon R. Katzenbach and Zia Khan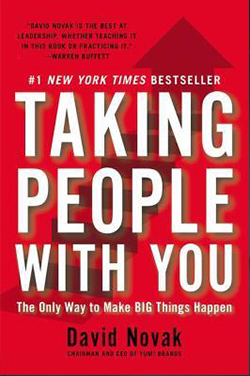 Taking People with You: The Only Way to Make Big Things Happen
David Novak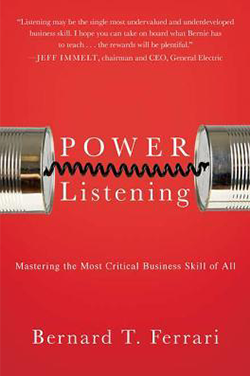 Power Listening: Mastering the Most Critical Business Skill of All
Bernard T. Ferrari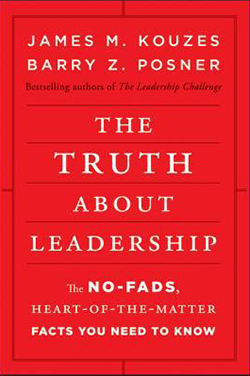 The Truth About Leadership
James Kouzes and Barry Posner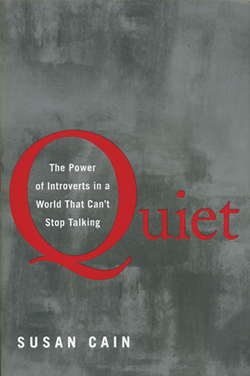 Quiet: The Power of Introverts in a World that Won't Stop Talking
Susan Cain
Confidence: How Winning Streaks and Losing Streaks Begin and End
Rosabeth Moss Kanter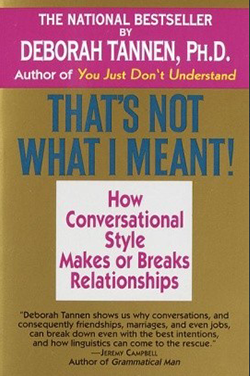 That's Not What I Meant: How Conversational Style Makes or Breaks Relationships
Deborah Tannen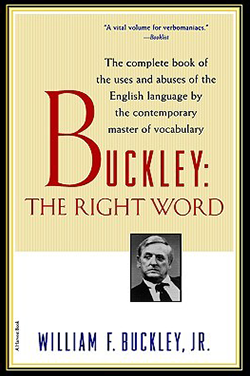 Buckley: The Right Word
Samuel S. Vaughn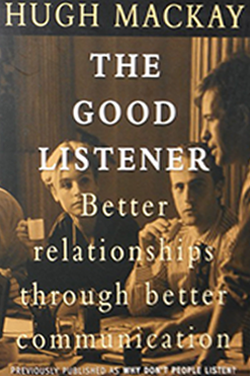 The Good Listener: Better Relationships through Better Communication
Hugh Mackay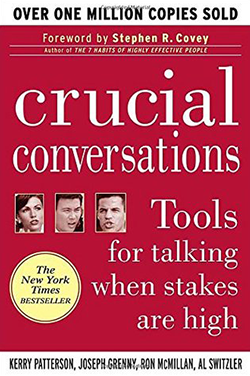 Crucial Conversations: Tools for Talking When the Stakes Are High
Kerry Patterson, Joseph Grenny, Ron McMillan, Al Switzler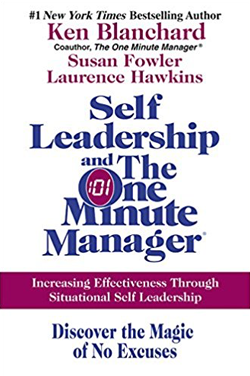 Self Leadership and the One Minute Manager: Increasing Effectiveness Through Situational Self Leadership
Ken Blanchard, Susan Fowler, Laurence Hawkins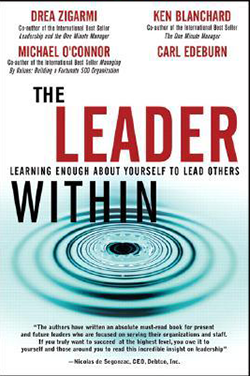 The Leader Within: Learning Enough About Yourself to Lead Others
Drea Zigarmi, Ken Blanchard, Michael O'Connor, and Carl Edeburn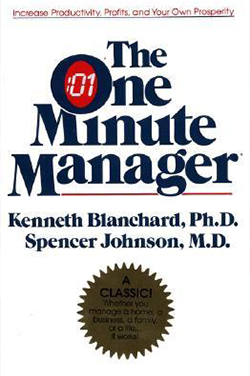 The One Minute Manager
Kenneth Blanchard and Spencer Johnson
Management and Growth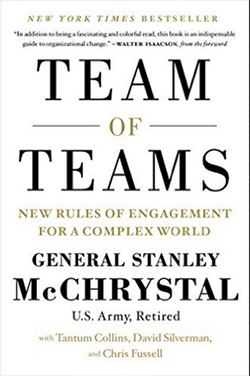 Team of Teams: New Rules of Engagement for a Complex World
General Stanley McChrystal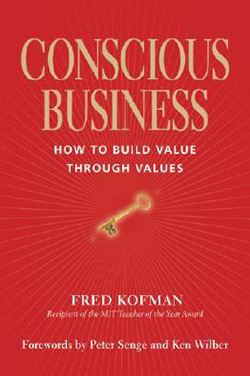 Conscious Business: How to Build Value through Values
Fred Kofman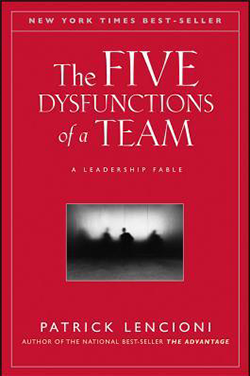 The Five Dysfunctions of a Team: A Leadership Fable
Patrick Lencioni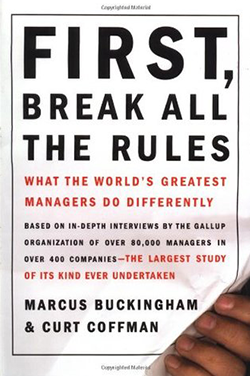 First, Break All the Rules: What the World's Greatest Managers Do Differently
Marcus Buckingham and Curt W. Coffman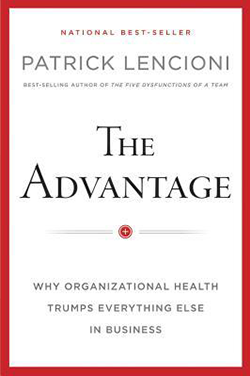 The Advantage: Why Organizational Health Trumps Everything Else in Business
Patrick Lencioni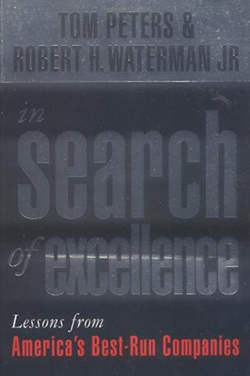 In Search of Excellence: Lessons from America's Best-Run Companies
Thomas J. Peters and Robert H. Waterman, Jr.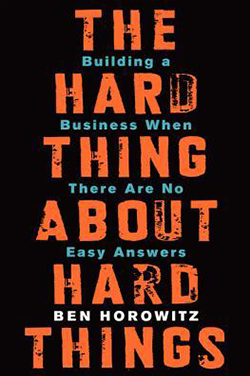 The Hard Things About Hard Things: Building a Business When There Are No Easy Answers
Ben Horowitz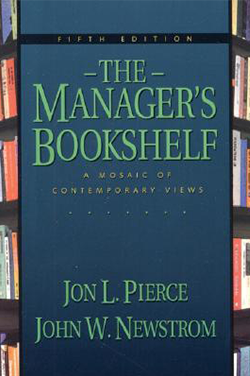 The Manager's Bookshelf: A Mosaic of Contemporary Views
Jon L. Pierce and John W. Newstrom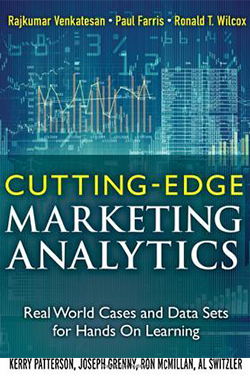 Cutting Edge Marketing Analytics: Real World Cases and Data Sets for Hands On Learning
Rajkumar Venkatesan, Paul Farris, and Ronald T. Wilcox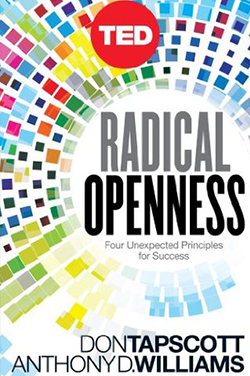 Radical Openness: Four Unexpected Principles for Success
Anthony D. Williams and Don Tapscott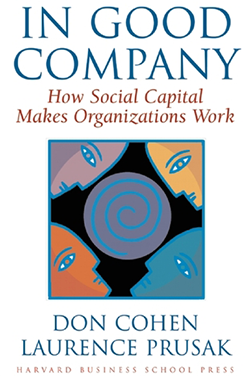 In Good Company: How Social Capital Makes Organizations Work
Don Cohen and Laurence Prusak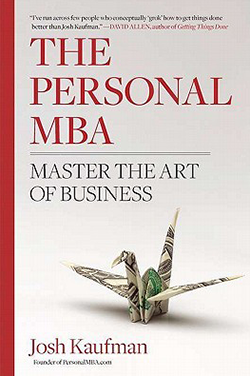 The Personal MBA: Master the Art of Business
Josh Kaufman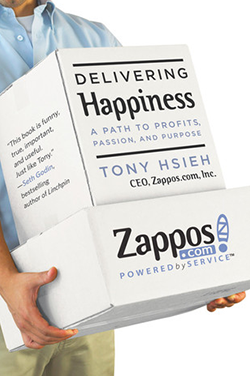 Delivering Happiness
Tony Hsieh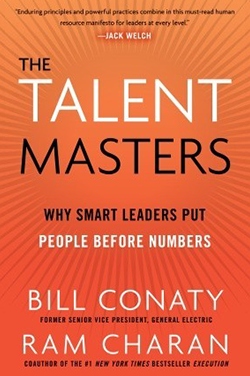 The Talent Masters: Why Smart Leaders Put People Before Numbers
Bill Conaty and Ram Charan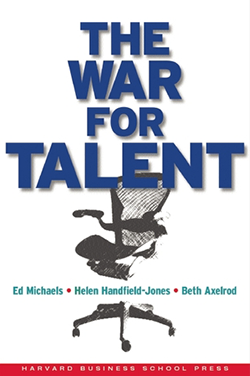 The War for Talent
Ed Michaels, Helen Handfield-Jones, and Beth Axelrod
Self-Development and Skill Building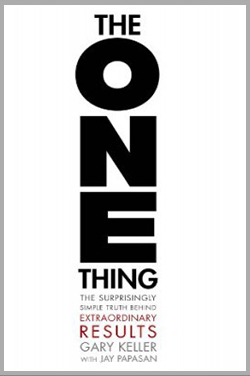 The ONE Thing: The Surprisingly Simple Truth Behind Extraordinary Results
Gary Keller, Jay Papasan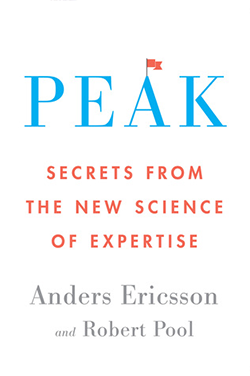 Peak: Secrets from the New Science of Expertise
Anders Ericsson and Robert Pool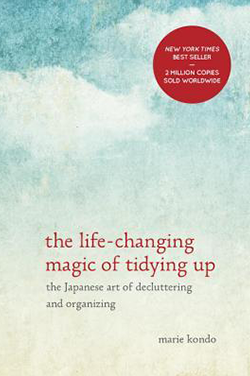 The Life-Changing Magic of Tidying Up
Marie Kondo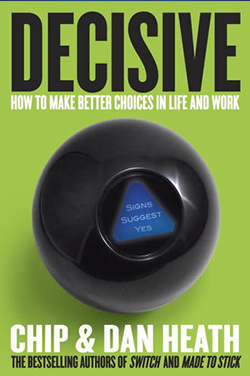 Decisive: How to Make Better Choices in Life and Work
Chip and Dan Heath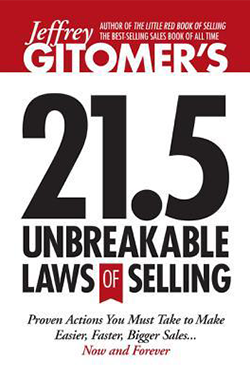 Self-Development Reading List for Business
Jeffery Gitomer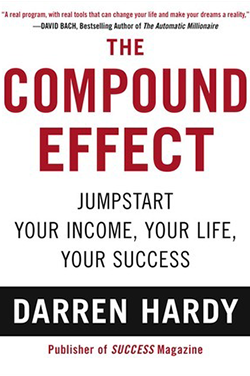 The Compound Effect
Darren Hardy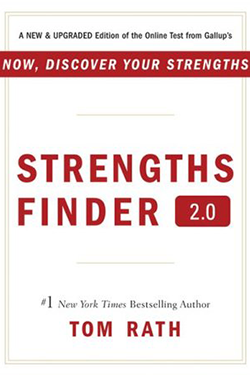 StrengthsFinder 2.0
Tom Rath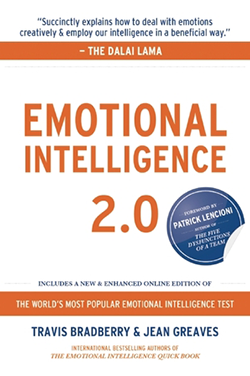 Emotional Intelligence 2.0
Travis Bradberry and Jean Greaves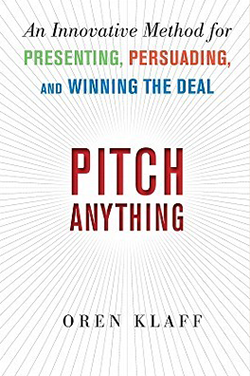 Pitch Anything: An Innovative Method for Presenting, Persuading, and Winning the Deal
Oren Klaff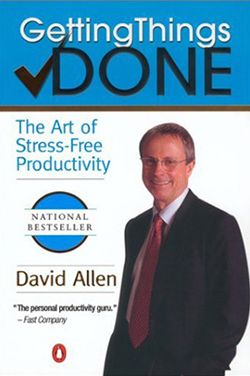 Getting Things Done: The Art of Stress-Free Productivity
David Allen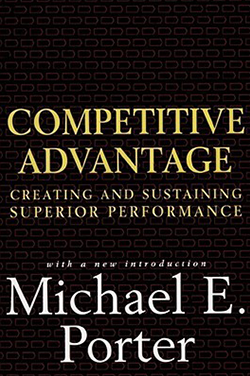 Competitive Advantage: Creating and Sustaining Superior Performance
Michael E. Porter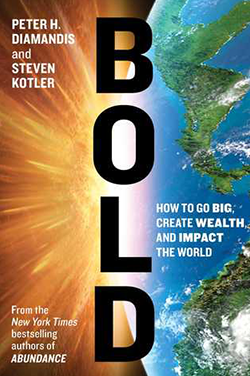 Great Business Books Reading List
Peter Diamandis and Steven Kotler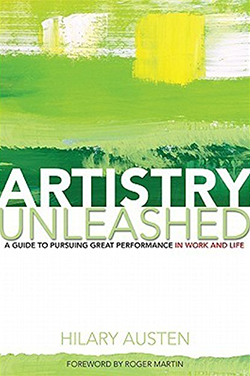 Artistry Unleashed: A Guide to Pursuing Great Performance in Work and Life
Hilary Austen and Roger Martin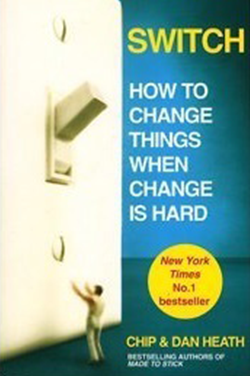 Switch: How to Change Things When Change Is Hard
Chip Heath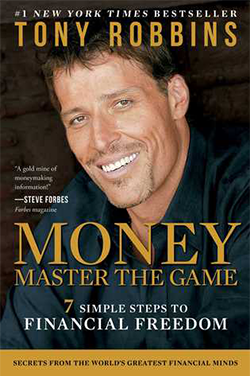 Money: Master of the Game
Tony Robbins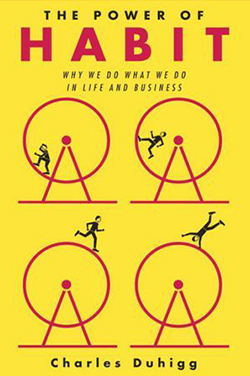 The Power of Habit: Why We Do What We Do in Life and Business
Charles Duhigg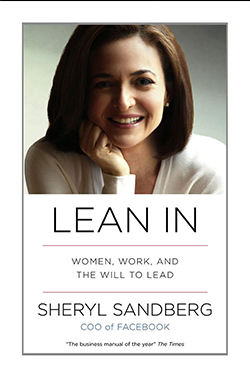 Lean In: Women, Work, and the Will to Lead
Sheryl Sandberg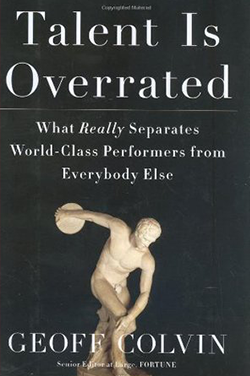 Talent Is Overrated: What Really Separates World-Class Performers from Everybody Else
Geoff Colvin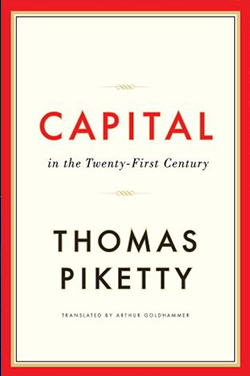 Capital in the Twenty-First Century
Thomas Piketty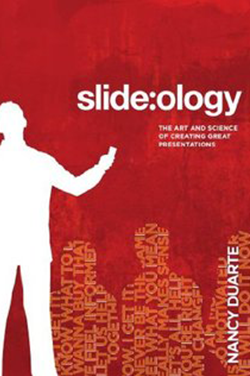 Slide:ology: The Art and Science of Creating Great Presentations
Nancy Duarte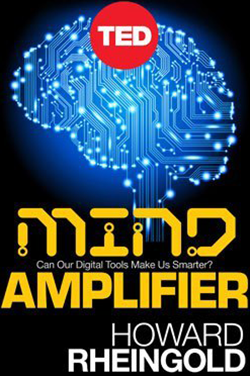 Mind Amplifier: Can Our Digital Tools Make Us Smarter?
Howard Rheingold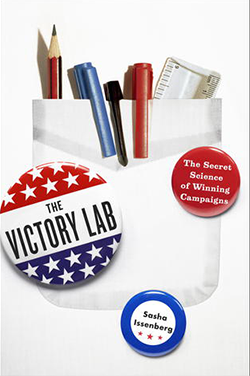 The Victory Lab: The Secret Science of Winning Campaigns
Sasha Issenberg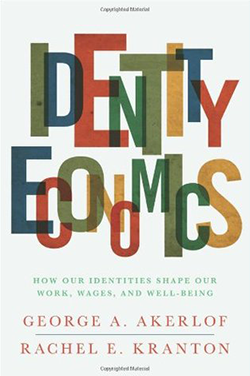 Identity Economics: How Our Identities Shape Our Work, Wages, and Well-Being
George A. Akerlof and Rachel E. Kranton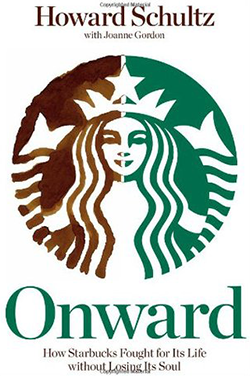 The Entrepreneur's Reading List
Howard Schultz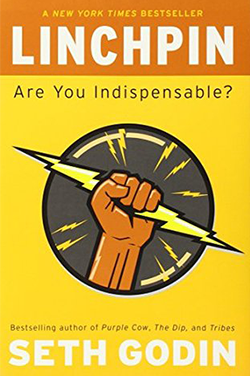 Linchpin: Are You Indispensable?
Seth Godin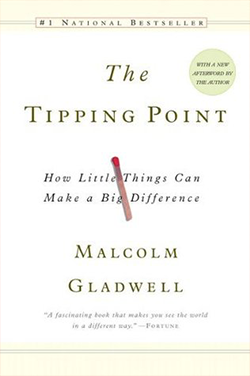 The Tipping Point: How Little Things Can Make a Big Difference
Malcolm Gladwell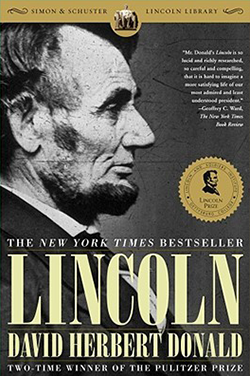 Lincoln
David Herbert Donald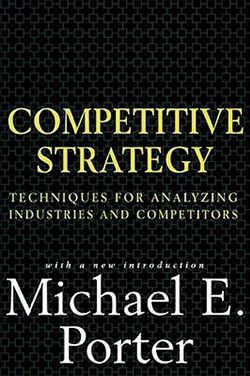 Competitive Advantage: Creating and Sustaining Superior Performance
Michael E. Porter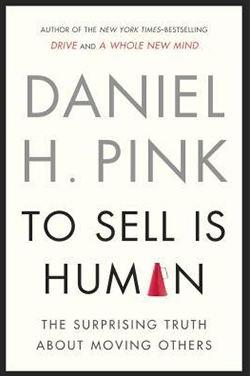 To Sell Is Human: The Surprising Truth About Moving Others
Daniel H. Pink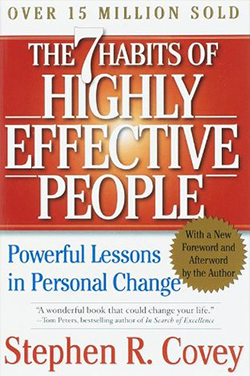 The Seven Habits of Highly Effective People: Powerful Lessons in Personal Change
Stephen R. Covey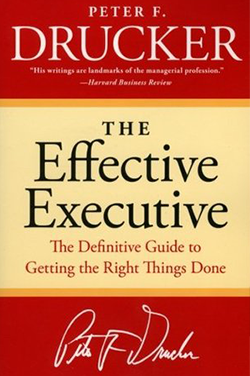 The Effective Executive: The Definitive Guide to Getting the Right Things Done
Peter F. Drucker
Success Stories and Insights from Leaders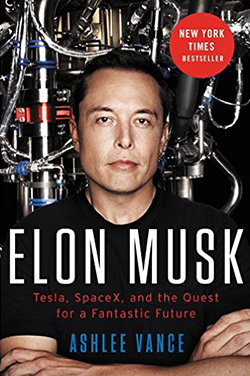 Elon Musk: Tesla, SpaceX, and the Quest for a Fantastic Future
Ashlee Vance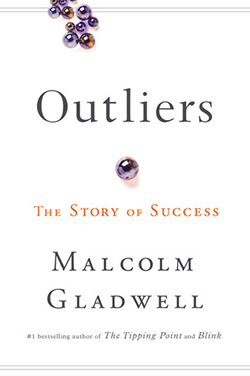 Outliers: The Story of Success
Malcolm Gladwell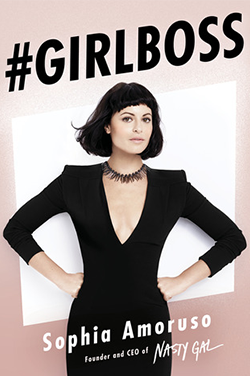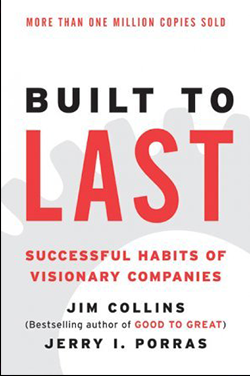 Built to Last: Successful Habits of Visionary Companies
Jim Collins and Jerry I. Porras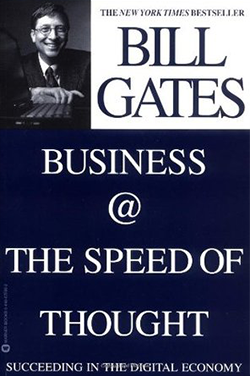 Business @ The Speed of Thought: Succeeding in the Digital Economy
Bill Gates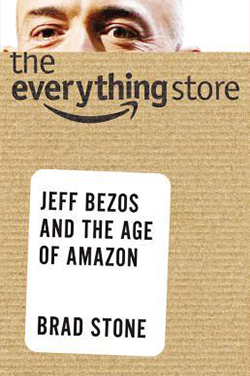 The Everything Store: Jeff Bezos and the Age of Amazon
Brad Stone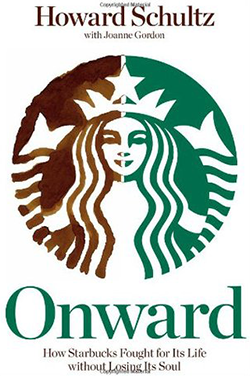 Onward: How Starbucks Fought for Its Life without Losing Its Soul
Howard Schultz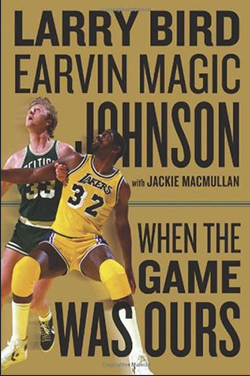 When the Game Was Ours
Larry Bird and Earvin Magic Johnson with Jackie MacMullan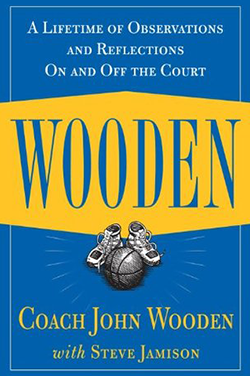 Wooden: A Lifetime of Observations and Reflections On and Off the Court
Coach John Wooden with Steve Jamison
The Winning Mindset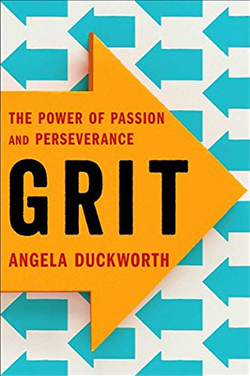 Grit: The Power of Passion and Perseverance
Angela Duckworth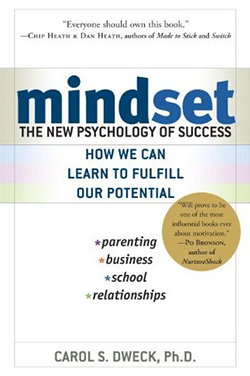 Mindset: The New Psychology of Success
Carol S. Dweck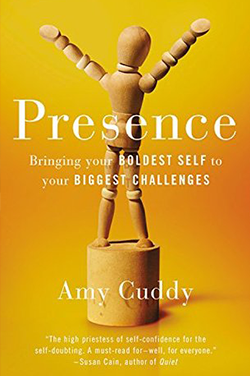 Presence: Bringing Your Boldest Self to Your Biggest Challenges
Amy Cuddy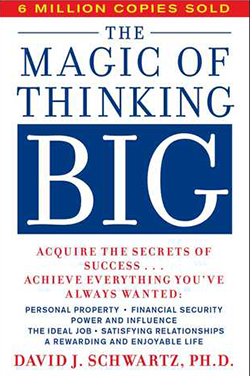 The Magic of Thinking Big
David J. Schwartz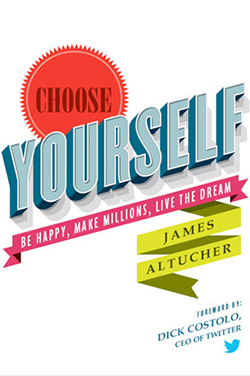 Choose Yourself! Be Happy, Make Millions, Live the Dream
James Altucher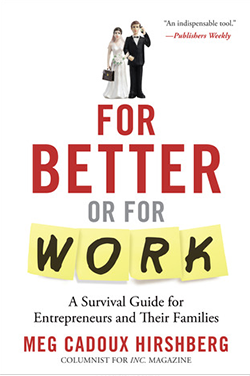 For Better or For Work: A Survival Guide for Entrepreneurs and Their Families
Meg Cadoux Hirshberg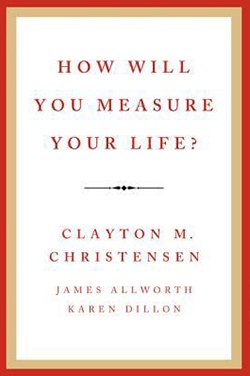 How Will You Measure Your Life?
Clayton M. Christensen, James Allworth, and Karen Dillon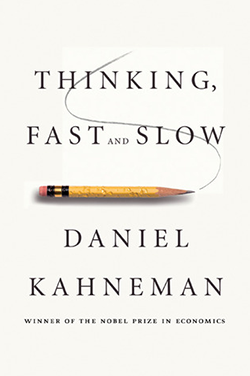 Thinking, Fast and Slow
Daniel Kahneman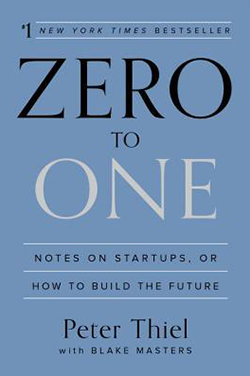 Zero to One: Notes on Startups, or How to Build the Future
Peter Thiel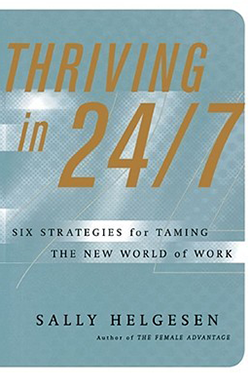 Thriving in 24/7: Six Strategies for Taming the New World of Work
Susan Helgesen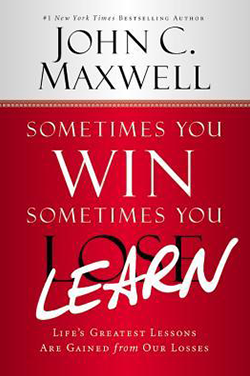 Sometimes You Win, Sometimes You Learn: Life's Greatest Lessons Are Gained from Our Losses
John C. Maxwell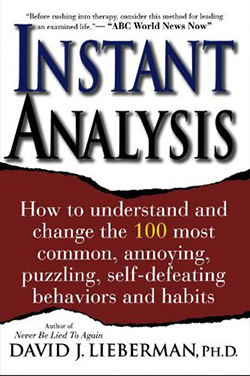 Instant Analysis: How You Can Understand and Change the Most Common Self-Defeating Behaviors and Habits
David J. Lieberman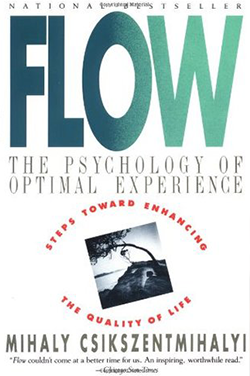 Flow: The Psychology of Optimal Experience
Mihaly Csikszentmihalyi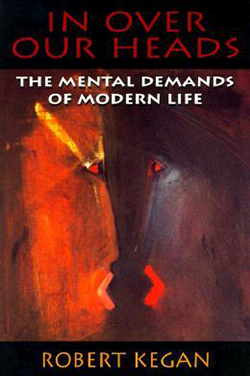 In Over Our Heads: The Mental Demands of Modern Life
Robert Kegan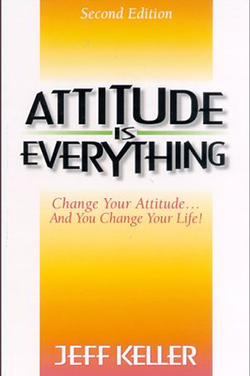 Attitude Is Everything: Change Your Attitude….Change Your Life!
Jeff Keller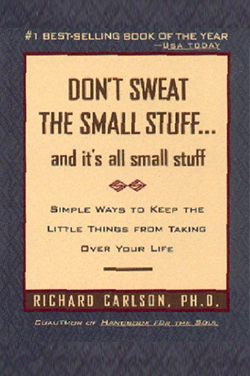 Don't Sweat the Small Stuff…and it's all small stuff: Simple Ways to Keep the Little Things from Taking Over Your Life
Richard Carlson