6 Celebrities Who First Had Sales Jobs
How many famous people can you name who started their careers in sales? Before becoming well-known actors, musicians, comedians, and CEOs, quite a few of today's celebrity's early jobs meant going door to door, working in retail, serving in restaurants, and telemarketing. Not only did these soon-to-be celebrities who once had sales jobs eventually hit it big, but their history in sales seems to have taught them some valuable lessons as well. Perhaps there is something to be said for a sales gig as the ultimate crash course in communication!
Check out this list of six celebrities who had sales jobs before they were famous.
Johnny Depp
Would you believe it if we told you that Johnny Depp was once a telemarketer? It's true! Using made-up names, Depp phoned people asking if they'd like to buy pens. He only ever made one sale, but he considered the experience to be his first foray into acting.
Sara Blakely
This now-billionaire founder of the shapewear company Spanx spent nine hours a day for eight years selling fax machines door to door. She credits the experience with developing an immunity to rejection and teaching her that the best way to be persuasive is face to face — both of which served her well in starting Spanx.
Kanye West
It's kind of hard to picture this now award-winning rapper working at a chain retailer like the Gap. Indeed, he was a part-time sales assistant there during high school. In retrospect, West believes that this early job working with clothes sparked his inspiration to become a fashion designer many years later.
Mark Cuban
Billionaire entrepreneur Mark Cuban's first job as a pre-teen was selling garbage bags door to door. Coveting a pair of sneakers that his father wouldn't fund, Cuban took matters into his own hands by selling boxes of garbage bags at a profit of three bucks a pop.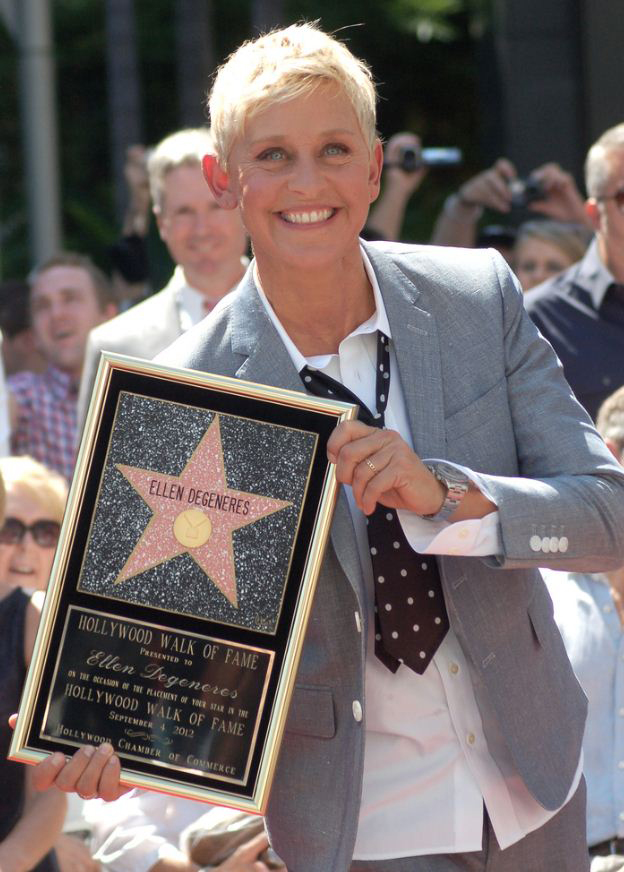 Ellen DeGeneres
This well-known comedian and talk show host used to live quite the different life! After dropping out of college, DeGeneres held a variety of sales positions, which included selling clothing, demonstrating Hoover vacuums in front of customers, serving, and bartending. Perhaps the celebrity's early jobs in sales contributed to her talent for thinking on her feet and quickly getting people to like her.
Lady Gaga
Years before adopting this pseudonym, Stefani Germanotta was raking in the tip money as a waitress at a diner – which as most servers will tell you, is essentially commission sales! She made conversation with customers by telling stories and always kept it stylish in high heels. Maybe she translated some of her talent for earning tips into her later penchant for earning lifelong fans.
Like these stories of salespeople turned celebs? Check out this list of CEOs who got started in sales before striking it rich. To find out more about Cydcor, check us out on Facebook, LinkedIn, Instagram, and Twitter.
We are Cydcor, the recognized leader in outsourced sales and marketing services located in Agoura Hills, California. From our humble beginnings as an independent sales company to garnering a reputation for consistently exceeding client expectations and driving outstanding revenue growth, Cydcor has been helping Fortune 500 and emerging companies achieve their customer acquisition, retention, and business goals since 1994. Cydcor takes pride in the unique combination of in-person sales, call center, and digital marketing services we offer to provide our clients with proven sales and marketing strategies that get results.