8 Business Travel Tips to Thrive as a Business Traveler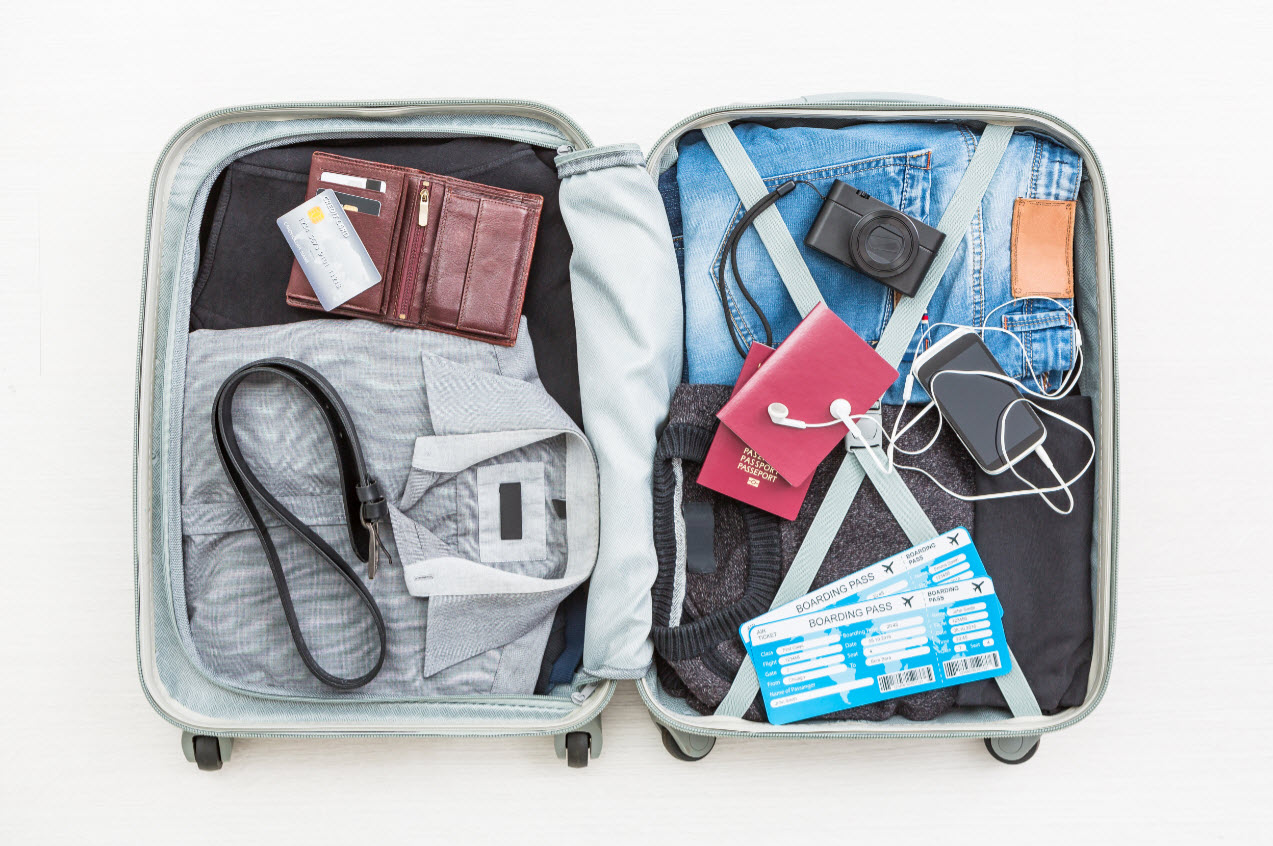 Gearing up for another business trip? Perhaps you're a frequent business traveler and want to streamline the process, or maybe you're preparing for one of your first business trips. Either way, having a systematic routine for getting yourself ready to hit the road will end up saving you time.
Here are eight smart business travel tips to make your business trips go as smoothly as possible with a minimum of inconvenience and, if you play your cards right, extra perks to boot!
1. Make a Checklist
Make a checklist to help you remember essentials as well as those random items (spare flash drive, phone charger, extra business cards, etc.) that you will inevitably find yourself searching for once you're mobile. Update your list as needed. A thorough checklist will make everything else seem just a little less stressful.
2. Don't Check a Bag
Bring a carry-on bag that meets airline specifications for size limits and pack versatile items that take up minimal space. Checking luggage can cause complications when flights are delayed or bags are misplaced, and it's wiser and more convenient to have your belongings with you.
3. Get Pre-screened
Sign up for TSA Precheck and Global Entry as well as frequent flier programs. Shorter waits save you time, and airlines recognize frequent fliers not only with flight miles—which can add up quickly to a free flight or two—but also with perks such as seating upgrades and priority boarding as well as airport hospitality lounges.
4. Bring Your Own Snacks
Bring healthy snacks that are easy on your digestive system and keep your hunger at bay until you arrive at your destination. Airport convenience stores sell these usually inexpensive treats at a big markup, so make sure to bring your own along during your business traveling. Nuts, dried fruits, granola bars, and fresh fruits such as grapes, apples, or oranges all make great travel companions and will make you less likely to purchase expensive, caloric, and bland prepackaged foods on the airplane.
5. Dress Well
Dressing for success is always a good idea, but even more so on business trips. Not only do you stand a better chance of being upgraded, but dressing well will make you feel more confident and comfortable. You never know when a great networking opportunity might arise.
Dressing for success is always a good idea, but even more so on business trips.
Click To Tweet
6. Use Technology to Plan Ahead
To make your business traveling as comfortable as possible, consult seatguru.com for a transparent look at your plane's seating configuration, including exit rows, lavatories, and in-seat power ports. You can even request seat changes on the app. Opentable.com makes it easy for you to secure dinner reservations in your destination city with its more than 20,000 worldwide restaurant members.
7. Stay Healthy
Regardless of your destination, you will encounter breeding grounds for germs in high-traffic areas such as airports. The last thing you want to bring home with you is a virus that drains your energy and leaves you feeling under the weather. Antibacterial wipes are an important ally that will sanitize your tray table or any other makeshift common use space where you set up shop.
8. Maximize Your Time
Looking to get some work done during your flight? Make sure you have a few essentials for remote working situations. Spring for some good noise-canceling headphones, a necessary investment for keeping your train of thought on the tracks. Proper headphones will allow you a modicum of privacy and the ability to focus or relax without disturbances. Make sure to bring a portable keyboard, which turns your smartphone or tablet into a laptop so you can salvage some productive moments and still have room for a beverage on your tray table. Finally, don't forget a portable external hard drive. If you need to access volumes of paperwork, a compact external hard drive is your answer.
Seeking to not just survive, but also to thrive as a business traveler? If you incorporate these business travel tips into your business trip routine, you will return to the office refreshed, invigorated, and ahead of the curve. Staying savvy to the latest in travel innovations will allow you to master the art of business travel in the course of your own business undertakings.
Incorporate these business travel tips into your business trip routine to return refreshed and invigorated.
Click To Tweet
To find out more about Cydcor, check us out on Facebook, LinkedIn, Instagram, and Twitter.
We are Cydcor, the recognized leader in outsourced sales services located in Agoura Hills, CA. From our humble beginnings as an independent sales company to garnering a reputation as the global leader in outsourced sales, Cydcor takes pride in having exceptional sales professionals and providing our clients with proven sales and marketing strategies that get results.