Cydcor Volunteers Join the Fight Against Colon Cancer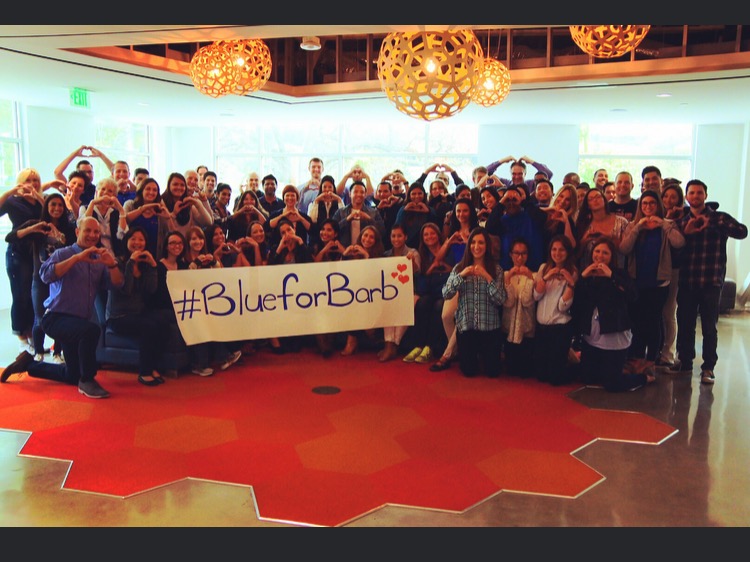 March is Colon Cancer Awareness Month. On Friday, March 4th, Cydcor volunteers and employees will wear dark blue, the same blue as the Colon Cancer Alliance's star logo, to honor those battling and affected by colon cancer.
The Cydcor team has taken this cause to heart. They're devoted to creating awareness about colon cancer and its prevention because recently, it's become a personal battle. Barbara Majeski, a dedicated Cydcor philanthropist and Operation Smile philanthropy ambassador, has been diagnosed with stage 3 colon cancer.
Barbara has been a role model for the Cydcor team and has always gone above and beyond to help others. She has led Cydcor's fundraising efforts to help children in need around the world.
Barbara is an inspiration to everyone at Cydcor and her impact is global. As proof, Operation Smile named Barbara their Humanitarian of the Year for her record-breaking fundraising.
Cydcor has raised more than $850,000 to sponsor life-saving medical missions providing free cleft lip and palate surgeries. Unfortunately, Barbara's 6-month treatment plan prevents her from taking part in Cydcor's Operation Smile 4th and 5th missions – taking place in Bolivia and the Dominican Republic this spring—but she looks forward to returning as Cydcor's philanthropy advisor and as a cancer survivor.
Now, it is Cydcor's turn to help Barbara create awareness of this often-preventable disease. Barbara speaks from her heart: "If I can help spare one person from the misery that cancer brings, then I have given meaning and purpose to this experience."
In Cydcor's most recent YouTube video, Barbara speaks to how fortunate she has been to have access to the most cutting-edge technology since her diagnosis—something that many people do not have.
"This experience has further fueled my understanding that we need to always be looking for ways to help people that don't have access to quality medical care," she says.
Please listen with your heart and join our effort in the fight against colon cancer. Learn more about Barbara and her experience battling cancer here: http://www.barbaramajeski.com/blog
Join Cydcor employees as we work together to find a cure for colon cancer. Wear dark blue this Friday, March 4th and share your photos with @Cydcor on Instagram by using the hashtags #BlueForBarb and #Cydcor.
We are Cydcor, the recognized leader in outsourced sales services. From our humble beginnings as an independent sales company based in Canada to garnering a reputation as the global leader in outsourced sales, Cydcor has come a long way. We've done this by having exceptional sales professionals and providing our clients with proven sales and marketing strategies that get results.