Everything You Didn't Know about the History of April Fools' Day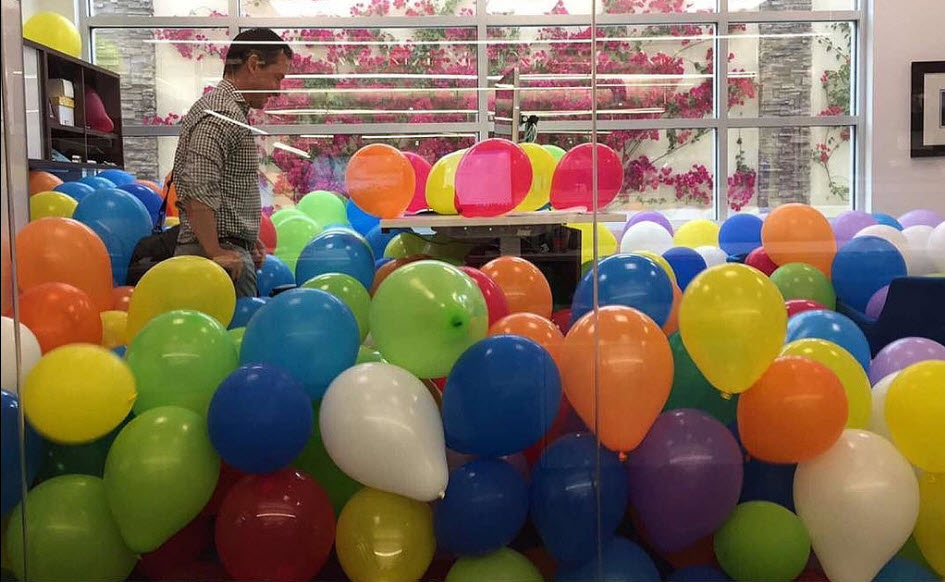 We can all agree that April Fools' Day is a lot of fun. It's the one day each year when it's perfectly appropriate for even the best behaved among us to play pranks on our friends, test our ability to fib with a straight face, and set our inner mischief-makers free. But where did April Fools' Day come from? How long have people been celebrating? And, how do they celebrate April Fools' Day in other countries? We've done some digging to answer these questions and more. Here is some background on the history of April Fools' Day that's sure to surprise you.
How it All Began
The origins of April Fools' Day are actually the subject of much debate. Experts have long suspected that the holiday might originate from the period when there was a shift from the Julian calendar (when the new year started on April 1st) to the Georgian calendar (with the new year starting on January 1st). This shift happened in the 1500s; those who did not know about the shift to the new system were mocked as fools.
Another theory is that the holiday emerged from the ancient Roman day of jokes called Festival of Hilaria, which was held to commemorate the vernal equinox and honor the Anatolian Earth Goddess.
We may never know the real history of how April Fools' Day came to be celebrated around the world, so don't be fooled by those who claim to know the truth.
Around the World
While we love April Fools' Day here in the states, we certainly aren't the only ones who celebrate a day of jokes and hijinks.  In France, April 1st is referred to as "Poisson d'Avril," which literally translates to "April Fish." French children have been known to prank their friends by taping pictures of fish onto their backs.
In Belgium, children lock their parents out of the house or teachers out of the classroom and refuse to let them back in until they offer up a treat for ransom.
In England, instead of being called a fool, you might be referred to as a "noodle," "noddy," "gobby," or a "gob."
In Portugal, where April Fools' Day is celebrated on the Sunday and Monday before lent, it's not uncommon to have someone throw a handful of baking flour in your face.
On April Fools' Day in England, instead of a fool, you might be referred to as a "noodle" or a "gob."
Click To Tweet
Foolish Fiction
You might be surprised to learn that April Fools' Day has made an impression on the literary world. In fact, the earliest recorded reference to April Fools' Day occurred in Chaucer's Canterbury Tales, in 1392. Later, Mark Twain would famously say about the holiday, "This is the day upon which we are reminded of what we are on the other three hundred and sixty-four." (Pudd'nhead Wilson, 1894)
The earliest recorded reference to April Fools' Day occurred in Chaucer's Canterbury Tales, in 1392.
Click To Tweet
Famous April Fools' Day Jokes Throughout History
Playing pranks on April Fools' Day is nothing new. In fact, the first documented prank in honor of the holiday dates back to the 18th century, when gullible visitors would be invited to journey to the Tower of London to view the washing of the lions, which would never occur.
In 1957, the BBC broadcasted a spoof documentary about spaghetti crops in Switzerland that featured footage of a Swiss family harvesting strands of spaghetti from a field and laying them out to dry. Millions fell for the gag, calling the network to find out how to grow their own spaghetti plants.
Google has carried out many well-known April Fools' pranks over the years, including the introduction of the fictional Google Wallet Mobile ATM in 2013. Google claimed this item could attach to your smartphone and dispense money anytime, anywhere, without an ATM. Google has such a history of elaborate April Fools' Day hoaxes that when Gmail was released on April 1st, 2004, many assumed it was just another joke. The resulting confusion created a flurry of free publicity, which is what the company undoubtedly had in mind all along.
No matter how you choose to celebrate, April Fools' Day is the perfect opportunity to enjoy some laughter with friends and coworkers. Most of us spend a lot of time taking life pretty seriously, and while that can help you get ahead, allowing yourself a few moments of laughter and fun each day is also important for helping you lead a balanced, happy, and healthy life.
To find out more about Cydcor, check us out on Facebook, LinkedIn, Instagram, and Twitter.
We are Cydcor, the recognized leader in outsourced sales services located in Agoura Hills, CA. From our humble beginnings as an independent sales company to garnering a reputation as the global leader in outsourced sales, Cydcor takes pride in having exceptional sales professionals and providing our clients with proven sales and marketing strategies that get results.