Internal Motivation: Knowing Your 'Why'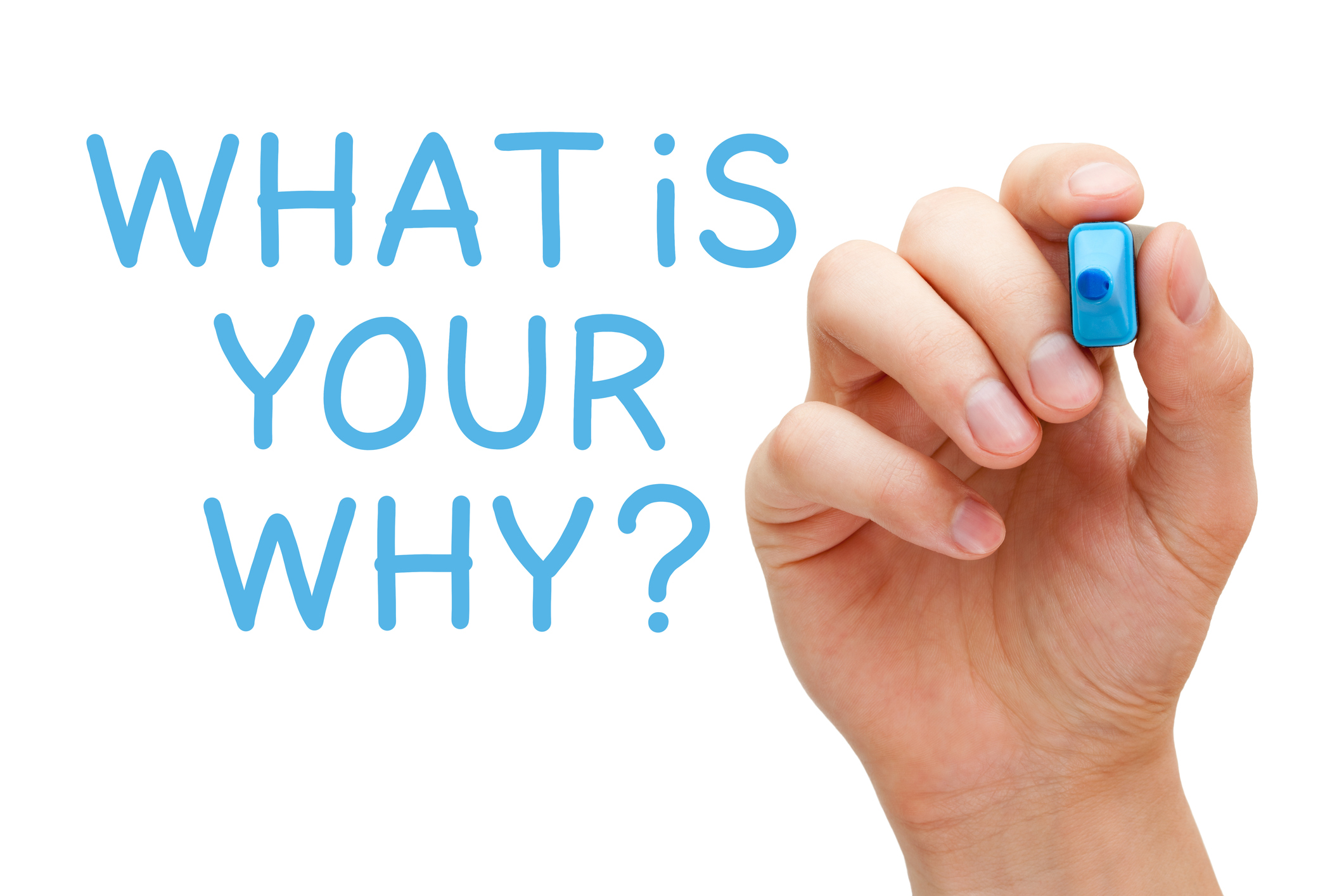 Have you taken the time to ponder what you really want in life? Is there a bigger picture that drives you – a future that you feel deeply passionate about? Do you know what will give you an ultimate sense of peace and fulfillment? People find their internal motivations in a variety of ways, whether it's focusing on providing for the ones they love most, envisioning the life they'd like to build for themselves, overcoming personal challenges and weaknesses, or conquering ambitious goals. Whatever you choose as your personal internal motivation, it has to be something that truly matters to you. Have you clarified your "why?"
If you haven't, you need to; here are eight reasons knowing the "why" of your internal motivation matters:
#1: When you know your "why," you have a reason to jump out of bed each morning.
Nothing is more mobilizing than having a purpose. It's arguably better than a bucket of cold water being splashed on your face. When you have a compelling vision for your future as your internal motivation, you can't help but to get up, get moving, and do all you can to have a productive day―even when no one's standing there ready to pour.
#2: When you know your "why," you develop successful habits.
Anyone who's serious about their big picture goals wants to achieve them sooner rather than later, so they don't have time for bad habits. People with a "why" design their day to day lives to lead them towards the future they want. They realize that since success isn't achieved overnight, the fastest way to get to their goals is to remain self-disciplined throughout the week.
#3: When you know your "why," you stay the course.
People who know where they're going don't just turn the car around and go home when they see a road block. That would only delay their ETA! They've got somewhere to be and they have every intention of getting there―no matter what challenges they face along the journey.
People who know where they're going don't just turn the car around and go home when they see a road block.
Click To Tweet
#4: When you know your "why," you're a stronger leader.
Everyone likes to follow someone who knows where they're going―particularly since so many people don't. When you're on a mission for greatness, you attract like-minded people who are excited about joining you on your journey. Your contagious passion will make you a compelling leader who others will happily get behind.
#5: When you know your "why," you're more comfortable with sacrifice.
No one necessarily likes the idea of giving up one thing in order to have another―but there's no such thing as actually "having it all." The thing about making sacrifices, though, is that it's all in the eye of the beholder. If you aren't passionate about specific end goals, you'll feel resentful about what you're giving up. But if you are―when you really know your "why" and are grounded in your internal motivation―you'll be ready and willing to do whatever it takes to acquire the things you want the most. As Friedrich Nietzsche said, "He who has a why to live for can bear almost any how."
#6: When you know your "why," you avoid unnecessary regret.
When you don't have a grand plan, it's easy to end up somewhere you don't want to be. And the tricky part is that most people don't know it until they're already there. You can avoid looking back with anguish by making choices that are in sync with your greater vision. Connecting the dots from the short term to the long term will prevent loads of haphazard decisions that you'll wish you didn't make.
#7: When you know your "why," you don't get burned out.
When you're passionate about your vision and truly driven by your internal motivation, all of your hard work is for an important cause. Even when the hustle gets exhausting, you know that you're building towards the future you want. Your burning desire to get there provides the fuel you need to keep going.
#8: When you know your "why," you're a happier person.
Living a meaningful life is one the absolute best ways to become a happier, more positive person. When you care deeply about your end goals and you get to chip away at them every day, you can't help but to feel grateful and excited about what's to come.
If you've just finished reading this and you've realized "I don't know my why!" don't worry. Make it a priority to sit down with a mentor or wise friend to dig deep about what you want for your future.
If you're someone who knows your "why," tell us in the comments below! We'd love to hear what drives you and how your vision has helped you in your career.
To find out more about Cydcor, check us out on Facebook, LinkedIn, Instagram, and Twitter.
We are Cydcor, the recognized leader in outsourced sales and marketing services located in Agoura Hills, California. From our humble beginnings as an independent sales company to garnering a reputation for consistently exceeding client expectations and driving outstanding revenue growth, Cydcor has been helping Fortune 500 and emerging companies achieve their customer acquisition, retention, and business goals since 1994. Cydcor takes pride in the unique combination of in-person sales, call center, and digital marketing services we offer to provide our clients with proven sales and marketing strategies that get results.