What Not to Do When Setting a Goal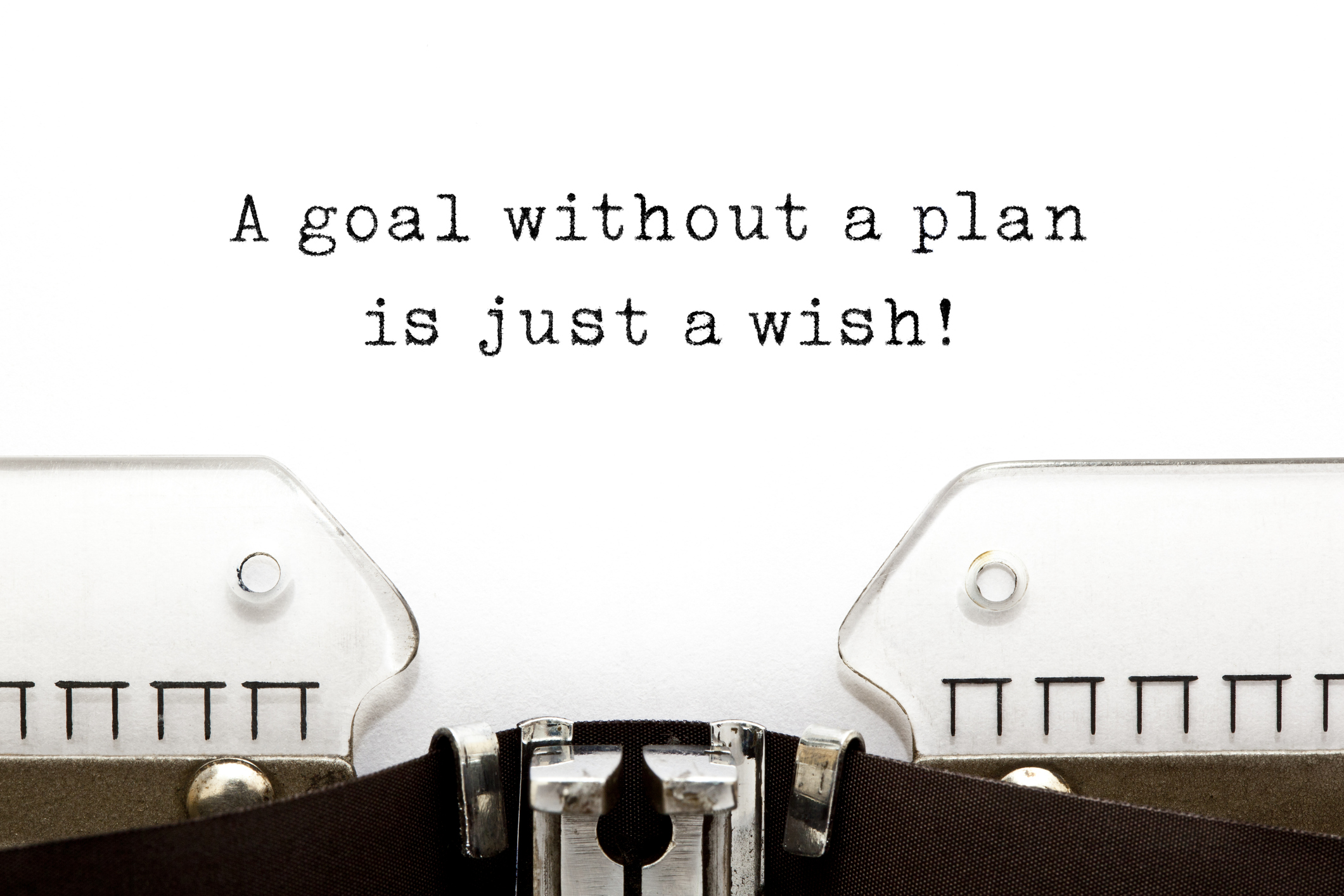 What do you call an accomplishment that isn't preceded by a set of goals?
A lucky break!
Setting goals is an essential stepping stone leading to any achievement. Goals set direction, allow you to maintain focus, and reflect a reachable destination. But be careful: If you make those stepping stones too slippery with misdirected purpose or too far apart with unrealistic expectations, you won't get any closer to your dream. In fact, you may fall off the path completely. Here's a list of common goal setting mistakes—and how to avoid them.
Don't be Unrealistic
While goals should certainly be challenging and effortful to achieve, they should not be completely out of the realm of possibility. For instance, you might set the goal to complete a marathon. On the way to pursuing that goal, however, you need to ramp up your endurance in increments. Attempting to run 26.2 miles without properly training is just setting yourself up for failure. Rather, plan a training schedule that will get you in optimum shape for the race. As motivational speaker Zig Ziglar said, "A goal properly set is halfway reached."
Don't Overlook the Details
Have a bigger plan. If you're setting goals to get promoted to manager by next year, there are probably many things you need to accomplish to make that happen, not just one. Think of your goals as part of a larger plan, not just arbitrary numbers. Seeking to become an author? Start by writing shorter pieces, investigating the publishing process, joining a writer's group, and taking the steps for bigger success.
Don't Give Up After a Few Setbacks
Remember that failures are essential to growth and success. Anything worth accomplishing will probably come with its fair share of hurdles. The key to avoiding this goal setting mistake is how you handle those setbacks and the lessons you take from them.
Don't Stifle Your Passion
Set goals that you truly care to reach. Setting goals is personal, and you shouldn't set goals solely based on what other people want or expect of you. Accept advice from well-meaning people, but avoid adopting their views as your own without doing some real soul searching. To achieve a significant goal, you'll need ample passion and commitment, and that comes from setting goals you care about.
Remember that goals aren't just about where you end up— but also the growth you experience along the way.
Click To Tweet
Don't Ignore the Journey While Focusing on the End Result
Remember that goals aren't just about where you end up—they are also about the growth you experience along the way. If you are not paying attention to the progress you're making against your goal, you could be left scrambling at the last minute—another recipe for failure.
Don't Overfill Your Plate
Setting an abundance of goals can sap your energy. While you want to make sure you're focusing on all the right things, trying to achieve too many different things within the same period of time can feel scattershot and unfocused. Instead of making this goal setting mistake, and taking on seven or eight goals and then struggling to juggle them, hone in on three or four big goals and crush them.
As best-selling author Seth Godin says, "Everybody has their own Mount Everest they were put on this earth to climb." So while you aim high, keep this list of DON'Ts close to keep you grounded. Soon, you will find yourself reaching new heights. If you set challenging goals that are right-sized, you will be well on your way to achieving your dreams.
To find out more about Cydcor, check us out on Facebook, LinkedIn, Instagram, and Twitter.
We are Cydcor, the recognized leader in outsourced sales services located in Agoura Hills, CA. From our humble beginnings as an independent sales company to garnering a reputation as the global leader in outsourced sales, Cydcor takes pride in having exceptional sales professionals and providing our clients with proven sales and marketing strategies that get results.