3 Easy Ways to Boost Sales Team Motivation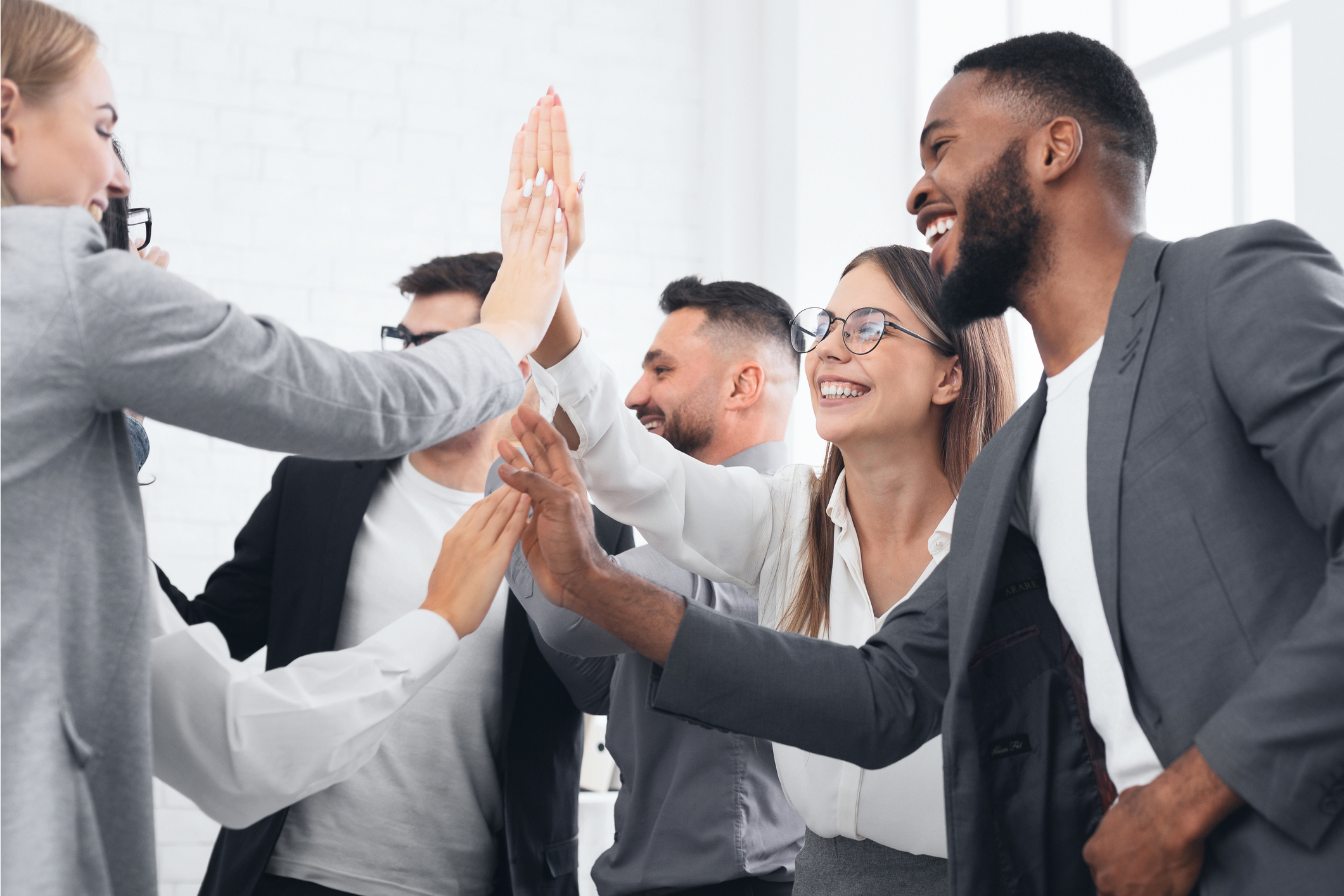 As a sales leader, motivation is your secret weapon to igniting your team's passion and performance. Motivated sales teams are energized and engaged at work. They deliver results and take on challenges because they want to, not because they have to. Great leaders understand the power of motivation to spark enthusiasm, drive, and bold action within their teams, not just meet deadlines and targets. Being an effective leader means tapping into the internal motivators that inspire — and keep inspiring — high levels of employee engagement and performance.
So, how can you boost sales team motivation and sustain momentum?
The key is to understand what really motivates people in a meaningful and lasting way. According to the 2018 Gallup Employee Engagement Report, 34 percent of U.S. workers are engaged. This finding suggests that the traditional carrot-and-stick approach of rewards and punishment to motivate employees just isn't working. It appears that high performing employees are driven by something deeper than just monetary rewards. In Drive: The Surprising Truth About What Motivates Us, author Daniel Pink draws on decades of scientific research to propose an upgraded model. He defines three elements of true motivation that drive success and employee satisfaction beyond external incentives like fame or fortune:
"(1) Autonomy — the desire to direct our own lives; (2) Mastery — the urge to make progress and get better at something that matters; and (3) Purpose — the yearning to do what we do in the service of something larger than ourselves."
Applying these concepts, you can enhance sales team motivation with three easy strategies:
Giving employees a level of independence and the space to unleash their creativity and ambition is a great internal motivator.
Click To Tweet
1.   Autonomy: Empower your people to thrive on their own.
Giving employees a level of independence and the space to unleash their creativity and ambition is a great internal motivator. Equip your sales team with the tools, resources, and information needed to make decisions and solve problems on their own. Then let your people know that their path to success truly lies in their hands. They have the freedom to personalize their pitch, adjust their approach, and optimize solutions to reach and win more customers. They can decide what sales process works best for them, helping them close deals and meat sales quotas. The smarter and harder they work, the more they can make and advance their career — even becoming business owners someday. The sky's the limit!
Employees also want a say in how they can contribute and add value. Rather than forcing them to fit into a narrow mold, listen to their ideas and understand what they find personally motivating. Let them play a part in shaping their role and offer opportunities to have influence and make an impact.
2.   Mastery: Encourage your people to learn and grow — and make it fun!
Be a mentor and show your people that you're invested in helping them achieve their career goals. Encourage team members to stretch and take risks that can accelerate their personal and professional growth. In sales, rejection is unavoidable, and some may become dejected or hold back due to the fear of failure. Find ways to turn these short-term setbacks into coaching opportunities. Help team members remain positive and not take a "no" personally, identify roadblocks and potential solutions, and think long-term beyond a single pitch. It's easier to stay motivated through a sales rut and demonstrate resilience if people can learn from failure, improve, and make progress toward their sales goals and their personal goals.
To make learning fun, use gamification to add competitive elements and turn training and development activities into sport-like challenges. Let's face it — salespeople like to win, so try these ideas to stoke their inner drive and improve employee engagement:
·  Break up training into short modules or game levels that are progressively challenging.
·  Create sales contests and offer rewards — badges, points, or power-ups — when they master a challenge and move up a level.
·  Provide feedback during gameplay like timed quizzes to provide positive reinforcement or steer them in the right direction.
·  Foster friendly competition through player rankings, leaderboards, progress bars, goal tracking statistics, milestone setting and tracking, and so on.
·  Immerse participants in an entertaining story-like scenario to test them on skills they've learned.
There are many ways sales managers can motivate from the outside, but none are as powerful as helping team members discover their "why"!
Click To Tweet
3.   Purpose: Ask each team member, "What is your why?"
There are many ways sales managers can motivate from the outside, but none are as powerful as helping team members discover their "why" — their internal motivation to pursue a goal regardless of the odds or obstacles. Employees who know their "why" gain deep satisfaction from doing meaningful work that brings them closer to achieving their dreams or making a difference in their own lives or the lives of those closest to them. Your role is to create a culture that focuses on the "why" and motivates your team to do work that matters, do it well, and keep doing it — even when things are tough. Team members who are internally motivated and focused on their personal goals are most likely to stay highly engaged, positioning them to become top performers.
By using these three strategies, you can boost sales team motivation to new heights, unleashing your people's passion, purpose, and performance. The right internal motivators can yield profound benefits that last — higher employee engagement, more discretionary effort, greater productivity, better business outcomes, and employees feeling a deeper emotional commitment to their work and team.
To find out more about Cydcor, check us out on Facebook, LinkedIn, Instagram, and Twitter.
We are Cydcor, the recognized leader in outsourced sales and marketing services located in Agoura Hills, California. From our humble beginnings as an independent sales company to garnering a reputation for consistently exceeding client expectations and driving outstanding revenue growth, Cydcor has been helping Fortune 500 and emerging companies achieve their customer acquisition, retention, and business goals since 1994. Cydcor takes pride in the unique combination of in-person sales, call center, and digital marketing services we offer to provide our clients with proven sales and marketing strategies that get results.