5 Tips for Graduates About Life After College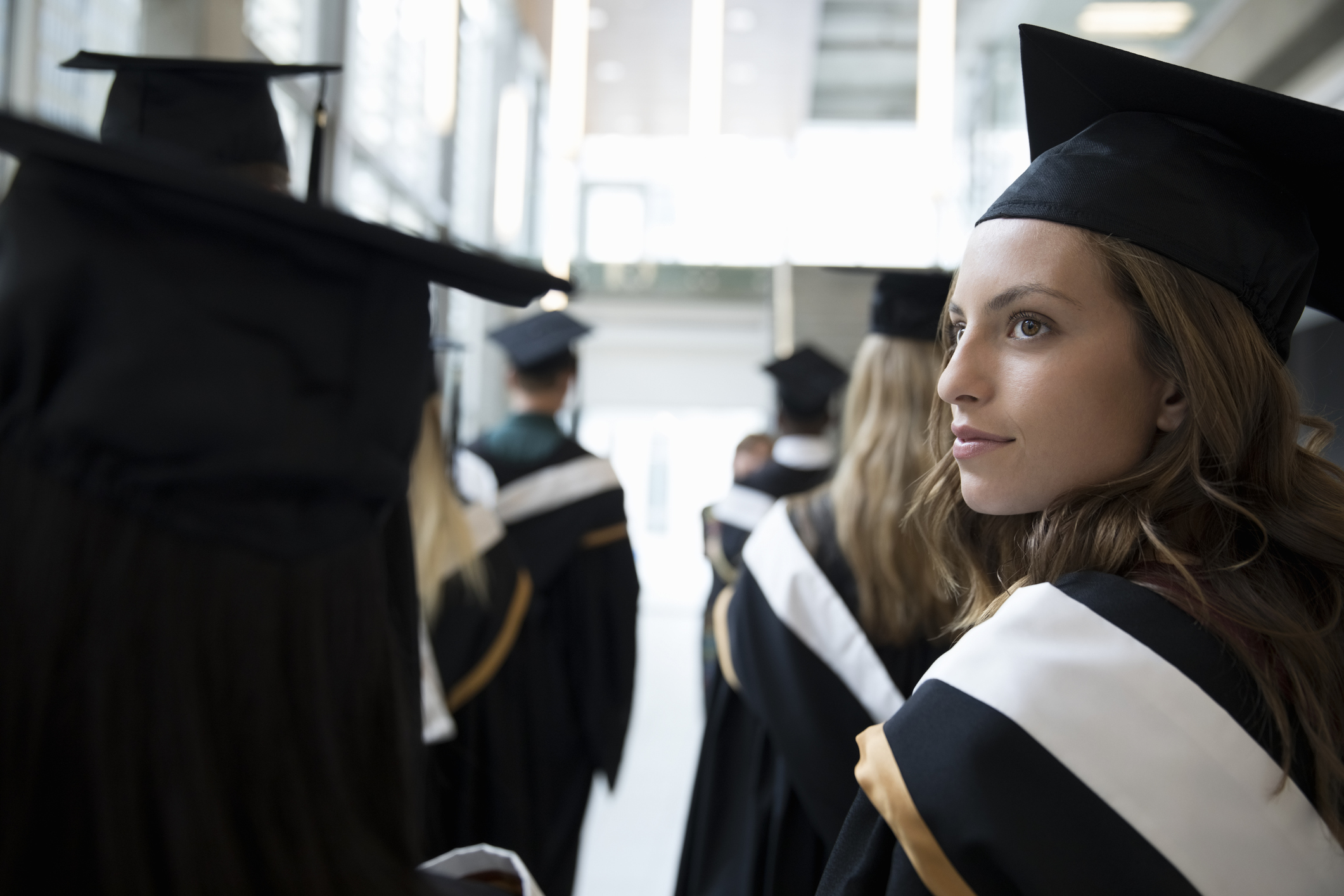 Congratulations! Your college career is coming to a close and the future is exciting, but it can also be a little intimidating. Everyone's either looking for a job or has one lined up, and the college-to-career transition might feel like a race. But the truth is, everyone's path and pace are different, and finding success after college is about exploring opportunities and discovering where you'd like your journey to lead.
Nobody is ever fully prepared for life after college, but what it takes to succeed remains the same: focus, determination, and confidence. Below are Cydcor's quintessential tips for success after college.
#1 Have a Focus
Landing your dream job takes time and dedication, but it helps to know where to focus your efforts. To land a job you'll love, research companies whose values align with yours, or where you can learn and grow into that position. When you know your career path, you can focus all your energy on impressing potential employers.
Your social media profiles say a lot about who you are. Check them for anything you wouldn't want to come up in an interview.
Click To Tweet
#2 Establish your Personal Brand
Your social media profiles say a lot to recruiters about who you are. Check them for anything you wouldn't want to come up in an interview, and if you're not on LinkedIn, make a profile and introduce yourself. LinkedIn allows anyone to self-publish, so seize the opportunity establish your expertise with an informative blog post. Join relevant discussion groups, and instead of asking people where they work, expand the conversation and ask how they got there. You might learn a different approach to landing your dream job and gain a reference who will put in a good word for you when you apply.
#3 Build a Winning Resume
A great resume can be a make-it-or-break-it tool for landing a great post-graduate job. When writing your resume, get plenty of feedback from friends, family, and another professionals in the field, and use language similar to what's in the job description. Most companies use online resume checkers to filter out job applications based on certain keywords and phrases.
#4 Start Somewhere
When you find a job that interests you and has upward mobility, apply. It might not be your dream job, but landing a job is the first and most important step to getting there. You'll gain real-world experience and chip away at student debt, but not at the expense of your dreams. It's also easier to get a job when you have a job.
#5 Keep Learning
Yes, you just spent the last two decades learning and a lot of it wasn't interesting. But, you also learned how to learn. Take advantage of your student mentality and learn more about what interests you and how to improve your skills. Read blogs about industries that fascinate you and seek out a professional mentor through your alumni network. Did you really enjoy an elective class that was totally outside your major? Look online or at a community college for more specialized classes, sharpen your skills, and turn it into a career. Life after college is all about applying what we know.
The reality is the world probably changed a lot while you were in college: new jobs that you haven't dreamed of emerged, workplace culture norms evolved, and a job market with different expectations emerged. But don't let that stop you from diving in. There's no telling what twists and turns your career might take, but what's important is to keep growing, keep going, and embrace the journey. Congratulations, and welcome to post-college life! Things may be different now, but if you're open to them, exciting opportunities are around every corner.
To find out more about Cydcor, check us out on Facebook, LinkedIn, Instagram, and Twitter.
We are Cydcor, the recognized leader in outsourced sales services located in Agoura Hills, CA. From our humble beginnings as an independent sales company to garnering a reputation as the global leader in outsourced sales, Cydcor takes pride in having exceptional sales professionals and providing our clients with proven sales and marketing strategies that get results.