Cydcor's Year of Corporate Philanthropy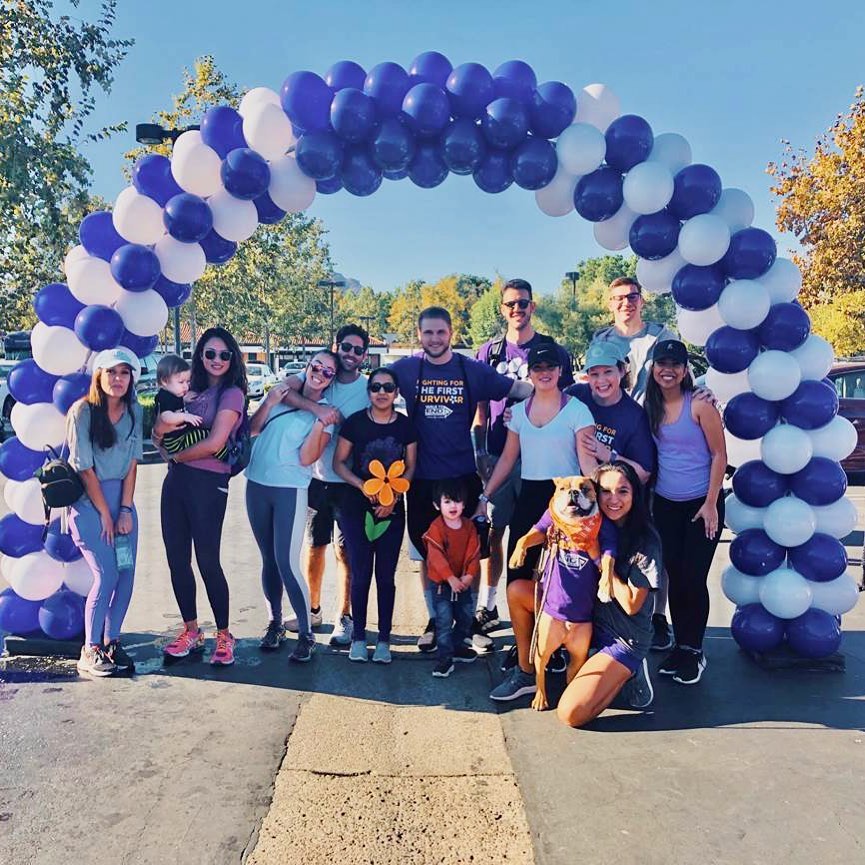 At the heart of Cydcor's culture is the tenet of "people helping people." Cydcor stands behind this idea by fostering a work environment that promotes both personal and corporate philanthropy and by offering team members a paid volunteer day each year to serve a cause that matters to them. Our service mindset is grounded in the concept of servant leadership, which focuses on empowering and developing our people, building a better company, and giving back to the community.
Cydcor's service mindset is grounded in the concept of servant leadership, which focuses on empowering and developing our people, building a better company, and giving back to the community.
Click To Tweet
One example of how we've put this mindset into practice is Cydcor's Philanthropy Club, founded by team members to provide employees with corporate philanthropy and volunteering opportunities throughout the year. Here are just some of the ways Cydcor's Philanthropy Club has made a meaningful impact on the community in 2019:
March: Pizza Sale — Liberty Children's Home
Liberty Children's Home is a sanctuary in Belize that offers a safe, loving environment to more than 40 abused, abandoned, and neglected children — some with special needs or suffering from HIV or AIDS. At a Leaders Meeting in March, team members sold Costco pizza with all proceeds donated to Liberty to support learning, activities, medical care, facility improvements, and basic needs like electricity, clothes, and food.
April: Crayfish Removal
Team members partnered with Mountains Restoration Trust to help preserve and protect the streams and creeks of the Malibu Creek Watershed by removing invasive, non-native crayfish. Harmful to the ecosystem of the Santa Monica Mountains, crayfish prey on native species, reduce water quality, and worsen creek bed erosion. Prior to our arrival, scientists set more than 100 traps along a stream bed in Oak Park. Cydcor volunteers removed crayfish caught in these traps and cleaned up trash along the banks. Additionally, they measured the size of caught crayfish to help record and collect data.
May: Special Olympics Regional Spring Games
Special Olympics of Southern California provides year-round sports training and athletic competition in a variety of Olympic-type sports for children and adults with intellectual disabilities. Philanthropy Club participants volunteered at the Ventura County Special Olympics Spring Games held at Oaks Christian Highschool, featuring swimming and flag football competitions. Responsibilities included coaching, time keeping, score keeping, and cheering in the stands to show Cydcor spirit and support for local athletes.
June: Heal the Bay
For 35 years, Heal the Bay has been mobilizing communities across Los Angeles to protect the California coastline, restore waterways, and advocate smart water policies. Cydcor volunteers gave time at a monthly Heal the Bay event to pick up trash along a Santa Monica beach. After a full morning of cleanup, the team enjoyed a group lunch in Venice, a popular beachfront community.
July: Learn Earn Return
Learn Earn Return is a nonprofit organization focused on providing students and teachers with the necessary school supplies for a successful school year. Team members collected and donated items that might otherwise have been a heavy financial burden to students and their families, such as backpacks, composition notebooks, wide-ruled paper, glut sticks, scissors, rulers, and more.
September: Operation Blankets of Love
The Philanthropy Club held a volunteer event for Operation Blankets of Love, a leading animal welfare and emergency relief nonprofit organization that provides food and critical supplies for more than 12,000 animals a year in shelters, in rescue groups, and with pet owners experiencing homelessness or another hardship. Cydcor volunteers collected blankets, towels, toys, and other badly needed pet supplies donated during the event.
September: Pet Adoptions
Team members partnered with L.I.F.E. Animal Rescue, a nonprofit organization that rescues homeless or abandoned dogs and cats and places them in permanent, responsible, and loving homes. Cydcor volunteers supported L.I.F.E.'s weekly animal adoption event at a local PetSmart to help pets find their forever home.
October: Alzheimer's 5K
Team members joined their local Walk to End Alzheimer's® 5K, an Alzheimer Association event held annually in more than 600 communities nationwide to raise awareness and funds for Alzheimer's care, support, and research. Participants walking in the Westlake Village, California 5K surpassed their goal of $500 by raising $1,788. Cydcor matched donations of $500.
November: EARTHS Thanksgiving Food Drive
Cydcor volunteers supported the annual Thanksgiving Food Drive of the Environmental Academy of Research Technology and Earth Sciences (EARTHS) Magnet School in Newbury Park, California. Individual and department donations provided holiday favorites, canned food staples, and grocery gift cards to help 100 local families in need enjoy a Thanksgiving meal.
The contributions of Cydcor's Philanthropy Club show the positive difference that employee-driven corporate philanthropy and volunteering can make on our schools, neighborhoods, and charities. Through community service, our team members embody Cydcor's culture of "people helping people" by uniting behind a shared purpose, collaborating to overcome challenges and accomplish goals, and serving causes that matter.
To find out more about Cydcor, check us out on Facebook, LinkedIn, Instagram, and Twitter.
We are Cydcor, the recognized leader in outsourced sales and marketing services located in Agoura Hills, California. From our humble beginnings as an independent sales company to garnering a reputation for consistently exceeding client expectations and driving outstanding revenue growth, Cydcor has been helping Fortune 500 and emerging companies achieve their customer acquisition, retention, and business goals since 1994. Cydcor takes pride in the unique combination of in-person sales, call center, and digital marketing services we offer to provide our clients with proven sales and marketing strategies that get results.