What do you do at Cydcor?
Working in the Information Technology Department, I am in a lucky position at Cydcor, where I am part of a talented team that is in the process of transforming our technology platform. As Manager, IT System Architect I manage the legacy enterprise systems that have been the backbone of our success for the last 10 years, while I also help to design the new systems that will support the next 10 years. It is very rewarding to be deeply involved in the transition, because we are taking the best of before and merging it with the best of the future.
What makes Cydcor Special?
We are always asking how we can do something better. There is a drive to innovate that permeates throughout the organization. Ideas are encouraged, cultivated, and shared. We are empowered to enroll others to make these ideas become reality.
Doug shows his fiercer side, clad as a Viking at Cydcor's Halloween party.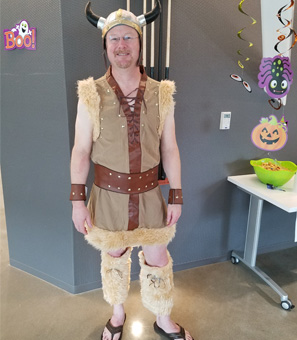 How has working at Cydcor helped you grow?
The rapid pace of change at Cydcor reinforces adaptability and willingness to learn new ways of doing things. I have learned to embrace a "student mentality" to be curious, learn new ideas from others, and not fall into the trap of thinking I have things fully figured out. It turns out that the best ideas I have aren't fully mine, but they are, instead, synthesized from everyone I collaborate with.
What is your favorite part of working at Cydcor?
I really appreciate that we have a culture of getting all the "brains into the game" when we collaborate to innovate systems and processes. Great ideas can come from the most recent team additions to the most seasoned. I thrive on that process of learning to truly understand the issues and opportunities.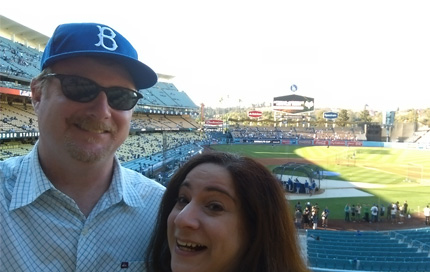 Doug and his wife root for their favorite team at Dodger Stadium.
The Dodgers won...btw!
What do you love about the business?
The focus on our people is real. Whether it is your immediate teammates, other departments, or the field, we're encouraged to find ways to help others thrive and succeed. It is pretty rewarding to be part of this of culture of helping people reach their goals.